Expert Advice On Effective Online Marketing Campaign
Are you planning for rocket sales this year through an effective online marketing campaign?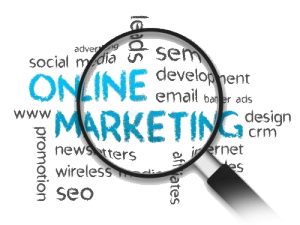 Source: Internetmarketing.net.in
An organized approach to internet marketing with the help of various tools and plugins is not hard to coordinate and save you lot of money as compared to traditional marketing mediums like broadcasting channels and print media.
Also, Search Engine Optimization (SEO) and Social Media Marketing (SMM) provide you with an option of marketing your products and services at zero cost. However, Paid Advertising also has its own set of benefits.
Throughout my career, I have helped number of small and medium sized business scale up using online marketing campaigns. Based on my experience, I have enlisted below the ways which can make your marketing campaign a success story.
Blog – Blogging is one of the best ways to market your business online. By providing your visitors with informative content, you can establish yourself over period of time in your niche. You need to post articles on regular basis and keep helping people by answering their queries and replying to comments. It creates an impression that you are listening to what your potential customers have to say and can also serve as valuable resource to further enhance your products or services.
Social Media – Market your business online through social networking sites like Facebook, Twitter, LinkedIn, Quora etc. These sites are no new names in today's age. Your potential customers might be hanging out at these places and hence it definitely gives a good reason to explore these sites as a marketing medium. Build a community and share content. Engage with readers and stay relevant, helpful to your audience. Facebook offers a huge opportunity to small business to build a relationship with fans. The higher the user interaction, the more the visibility of your brand as the updates will appear in news feed of friends of your fans too.
Content Marketing – Content Marketing is one of the most followed marketing trends in 2015. By posting an article twice a week, you can significantly increase your blog's ability to be found on search engines. Make sure you post genuine content meant to serve your visitors honestly. The idea is when people will find content that solves their problems, they will be your loyal visitors. Also, if they find your content valuable, they will share the same with others in their social network.
Paid Advertising – Paid Advertising comes with wide range of benefits, for example, Pay-Per-Click advertising, Facebook advertising, Google Adwords etc. If your product/service is location specific then PPC is a great way to go. It can prove to be a cost-efficient way if you want to increase the visibility of your brand in short time span.With Facebook advertising, the ads appear in news feed and hence less likely to miss the attention of users. You can target local market, demographics, time zone etc, according to your requirements. Google Adwords can help a lot to get high traffic in relatively less time. Hence for newly launched businesses, it makes sense to market through Adwords for some time for first few months. Make sure you bid for the right keywords and aren't bidding too high.
Email Marketing – It is a good online marketing tactic to engage with customers at different stages of sales. Check out wide range of templates at The 9 Emails Your Business Should Be Sending. If you running a Twitter contest, you can increase the number of followers by sending mails about the prizes to be given away and information about your products. You can also grab reader's attention by sending emails with discount codes or special festive season offer.
Webinars – Webinars are quite interactive and hence can hold attention of potential customers for longer period. Make sure webinar is target for larger part of audience, content rich with easy-to-understand language and hosted by well experienced speaker.
Tools/Plugins – Most of the time, anything free is always good! Free tools or plugins are a great way to gather attention of visitors. If an industry veteran recommends your tool in just one of his/her blog, that's it, your job is done! It will create a huge rippling effect and brand visibility will increase manifold. However, you need to invest time and money in the beginning.
Above list is a compilation of online marketing methods that are good to start with. I am sure if you follow above tips with persistence, you will surely reap success. At www.eminentinfoweb.com We are following same process.
Feel free to share the article or drop comments if you liked it. 🙂